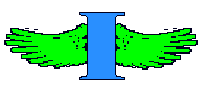 Welcome
to
The Official Intelec Network Web Site
Intelec is an international BBS echomail network. If you are looking for a BBS to access the network, the Information Packet contains a list of all participating BBS's, or if you have telnet capabilities, you can check the Telnet page for BBS's that you can access via the Internet. The Information Packet/InBasket files also contain the network Rules, list of Conferences, and other very useful information to get you started.
If you are a sysop you can apply to become a member of Intelec right here at the web site. There are no fees, and you can echo via QWK, FTS (Fido-Style), FTP (QWK or FTS), Telnet, or E-Mail (QWK or FTS). FTS methods include IRex and TransX.
If you would like more information or want to send us a comment, please feel free.
Intelec allows for mail to be exchanged via FTP. The links above allow access to the download directory containing the intelec.qwk packets. These are password protected. Once you are set up, you will be provided with the password, and instructions on where/how to upload your REP packets so they can be processed correctly. Please Use the Backup Site only if the first link does not work.
Intelec Software is a group of freeware/shareware utilities for BBS sysops, comprising of PPE's and EXE's for PCBoard (some may be used with other software as well). All files can be downloaded from Software home page.
---
Other non-essential but useful information
visitors since 18-Jul-98

©2001, Intelec Echomail Network, John Young
All site text and the flying-I images are copyrighted material and may not be used in any form without expressed permission of John Young.